*** CORE: OFFICIAL THREAD ***
Hey y'all,
Just wanted to start the official thread all about our newest product: CORE.
This is just going to be a who, what, where, when, why kind of post - but feel free to ask any questions below if they aren't answered here.
What is CORE?
CORE is the world's first complete poker course. It's been meticulously structured and reviewed to create an A-Z syllabus for serious poker players. You'll strengthen (or build!) your poker foundation, and add on intermediate and advanced plays + concepts that result in having a complete strategy and +EV playbook.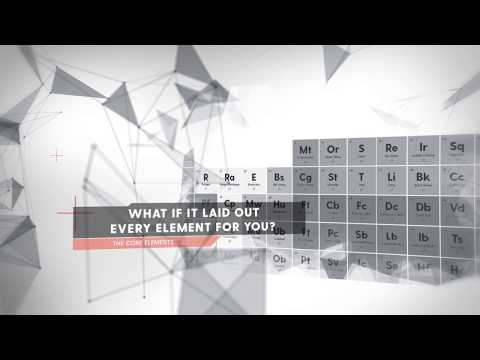 We are launching CORE with 100+ lessons, quizzes, badges - and have more planned over the coming months.
Who is CORE for?
When we originally sat down to plan out CORE, we thought it was going to be a basic course for newer players. But as we built it out, and continued asking the question "what does a player need to know to run this play well? And if they knew that, what else could they do with it?" - the course continued expanding.
At the end of the day, CORE is for everyone. Newer players will build their foundation and avoid getting lost in tactics and confusing jargon. Intermediate players will shore up their basics and start expanding their playbook and strategic knowledge. And advanced players will close up any existing knowledge gaps and get a zoomed out, then zoomed in, look at strategy and tactics.
If you are reading this, CORE is for you.
When does CORE get released?
February 20, 2018 is the official launch date. Once launched, CORE will available 24/7 and it has been optimized for mobile devices as well.
Where can I find CORE?
You can sign up for CORE here:
https://redchippoker.com/launch-core
If you already a CORE Member, you can visit your CORE dashboard here:
https://redchippoker.com/core/start/
Why is CORE only $5/week?
We did a lot of research before we starting building CORE, and there were two major statements that we kept hearing:
I don't have enough time to spend studying poker
Poker coaching & training is too expensive
With those two massive objections in mind, we built CORE to answer both of them:
CORE is structured so that you spend less time studying the wrong stuff, so that you never have to waste time asking "what do I need to study next?", and lessons are built efficiently and as concisely as possible.
CORE is only $5/week so that any bankroll can afford it.
Are we leaving money on the table by only charging $5/week? Probably.
Does this price give you an insane ROI potential? You bet.
I have other questions about CORE:
Check out the FAQ first:
https://redchippoker.com/core-faq/
If you still don't find an answer - just respond in this thread.
__
And finally - if you already have a $50/mo PRO Membership, you have complimentary access to CORE. It's just another way that we can provide insane value to our PROs.
If you have any questions, just let me know. Otherwise,
sign up for CORE today
and I'll see you at CORE-ientation =)
Tagged:
Leave a Comment