Ugly turn with AA facing a donk bet
Austin
Red Chipper
Posts: 5,483
✭✭✭✭✭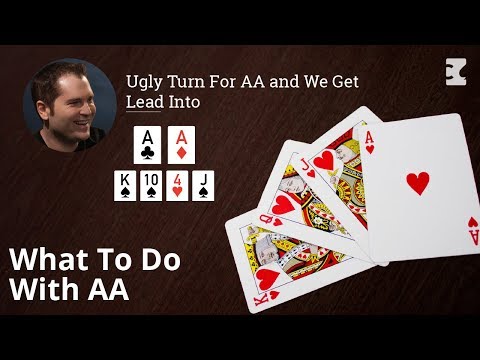 $600 effective $1\$2
Hj ($1000) opens $10
Co ($250) calls $10
Hero ($600)
3bet to $40
Hj calls
Co calls
Flop
($120)
Hj check
Co check
Hero ($560) bets $90
Hj thinks 45 seconds and calls
Co folds
Turn
($300)
HJ snap bets $200
Hero ($470) call-fold-raise? Why?Villain profile
Hj older guy but has a bet sizing tell where he would raise to say $15 as his open with stronger hands. When he makes it $10 he is middle to bottom of his opening range.
Ugly turn with AA facing a donk bet
This is a public poll: others will see what you voted for.
Leave a Comment