First public demo of Doug Hull's upcoming Range Subset Tool
Doug Hull
RCP Coach
Posts: 1,876
-
I am getting started on a new software tool. This is the first preliminary demonstration. The idea of this software is to make it easier to break your range into subsets, like bet-call, check-fold, etc... People often want to do this to follow Ed Miller's Poker 1% model, but there is no easy way to do the bookkeeping right now.
This is a demonstration of the selection of draws and combo draws. It introduces a new 52x52 grid for showing combos.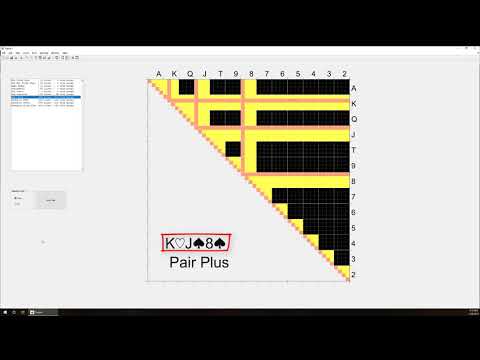 Please discuss here, I am very early in development with no set delivery date, yet. Feedback now allows me to put in features before release.
Co-founder Red Chip Poker,
Author Poker Plays You Can Use
Author Poker Workbook for Math Geeks
Leave a Comment