GTO Ranges App By Red Chip Poker
TheGameKat
Las Vegas
Posts: 5,479
-
Greetings everyone!
We are delighted and excited to announce the launch of the GTO Ranges App, researched, built and brought to you by Red Chip Poker.
Here's a quick video introducing the app: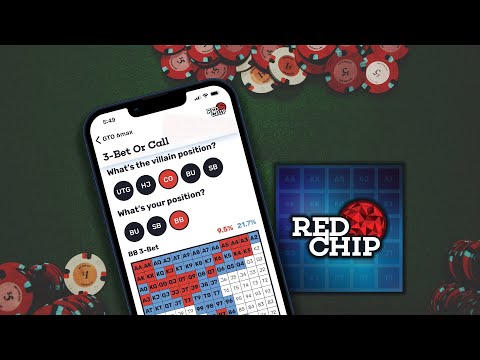 The accessibility within the app reflects our current subscription tiers. PRO subscribers get access to the entire enchilada, CORE subs the CORE ranges, and if you haven't (yet) become a member of our paid levels, there are free ranges for you too!
As we add to our content, the app will grow too. Look out in particular for MTT ranges, both in the app and coming this year within CORE.
To grab the app, please visit this landing page:
https://redchippoker.com/gto-ranges-app
For FAQ on the app, check out:
https://redchippoker.com/app-faq/
Any questions or comments can be directed to our team at
[email protected]
, or feel free to contact me directly. Fastest response is usually on Discord.
We really hope everyone benefits from the new app. This was a big project for a company of our size. As always, we welcome all feedback and suggestions so that future iterations and upgrades to the app provide what you are looking for.
Warm regards ~ Kat for the RCP team
Moderation In Moderation
Tagged:
Leave a Comment