200NL - A3 Flops Straight But Board Pairs
SplitSuit
RCP Coach
Posts: 4,039
-
[video]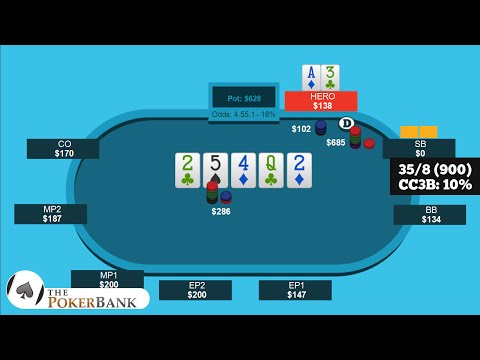 Hey guys. I reviewed a hand history from 1/2 where a player semi-bluff 3bet with A3 preflop, got 1 caller, and flopped a lucky straight. My main questions are this:
1. Are there any opponents you would check the river against?
2. What if Hero had $600 left on the river? Would that change if you check or bet the river? If you decide to bet, what size would you use?
Leave a Comment